Screen and Recoat
Prevent wear and tear maintaining your floors.
With the wear & tear from everyday use, many hardwood floors have lost the beauty they once had. Daily traffic and life's events will bring this type of expected wear to any wood floor. Traditionally, the only restorative solution used to be sanding down to bare wood and refinishing completely. That's still an option, but is not always the best or most affordable option and that is where resurfacing comes to play.
Hardwood Floor Resurfacing
We can restore the original shine of your wood floors without the dust, mess or odor typically associated with hardwood
refinishing.
The ideal floor that is eligible for resurfacing rather than complete refinishing is a floor that has some visible wear with light scratches. The finish is pretty much intact with no signs of bare wood. Separations or warping between the boards are minimal and the majority of the floor is in good shape overall. Abrading the existing finish with a buffer and then applying a finish coat before your floor's finish is completely worn down, will reduce the need for a complete re-sanding. If you care for your floor properly, you can re-coat and delay the need for a complete re-sand and refinish, which will save you a significant amount of time and money. Many people mistakenly refer to the screen and recoat process as "buffing hardwood floors". This mistake is common and somewhat founded since the machine used for the screen and recoat process is… a floor buffer. However, instead of a standard buffing pad, a thin screen is used. Using the on the buffing machine, the floor is lightly scuffed up. We call this process "screening" the floor. After the screen has been completed, polyurethane is applied to the floor. This part of the process is known as recoating This service is noninvasive to both the flooring and your family. Resurfacing does not affect the color or integrity of the wood; it doesn't create airborne dust or fumes and it is completely safe for your family. There is no reason to vacate your home and n0 mess.
Fabulous Floors Resurfacing System by Eagle Hardwood Flooring
Cost Effective– Hardwood resurfacing will cost you much less than traditional refinishing.
Instantly Adds Value To Your Home– This is very important if you decide to sell your home.
Time Saving– Resurfacing treatments can be done in a few hours.
We Provide a Longer Lasting Finish– The final coat on your floors is your choice of gloss, semi-gloss, or high-gloss.
Properly Sealed Hardwood Floors– Withstand heavy traffic, make cleaning easier and harbor fewer dust allergens.
Dust-Free– There is no mess or airborne dust particles with our hardwood floor resurfacing service.
We do the work for you. You don't have to lug around the heavy equipment or pay to use it; you get to sit back and relax!
You'll never have to live with worn out hardwood floors again.
There's absolutely nothing to clean up after we're gone.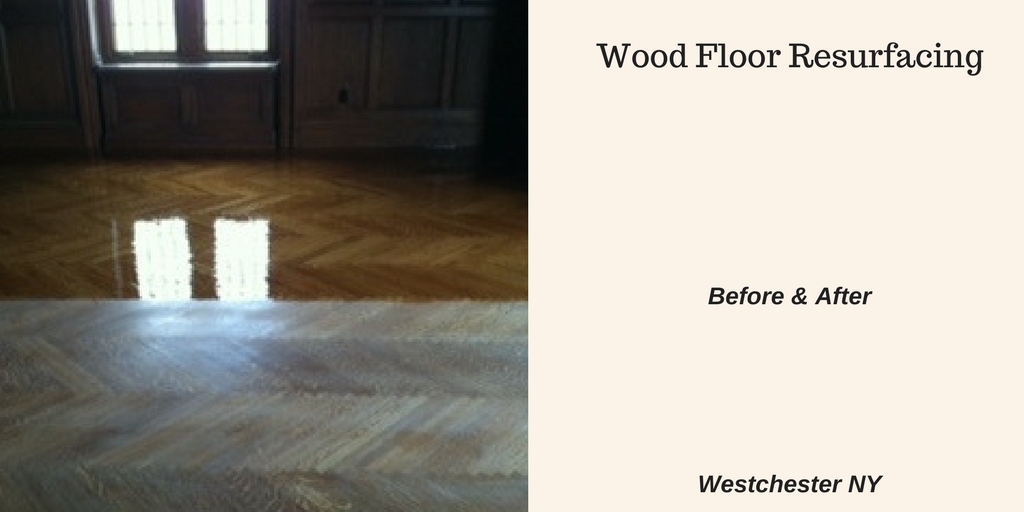 Screen and Recoat can save you money, labor and time over the life of your hardwood floors. We provide our resurfacing service at a fraction of the cost of traditional refinishing , and can be completed within hours depending on size of project, typically just one day. Give us a call today at 914- 438- 8778 to get started with our unique resurfacing service or simply fill out the form bellow.