Which one is better for your floors
When sanding or refinishing hardwood floors, there are different options of finishes available. The most common finishes are Oil & Water Based Polyurethane. Opinions differ on which is best throughout the hardwood flooring industry, so it can be difficult to decide which product best suits the client's needs and home. Over the years, our extensive experience with both finishes has helped Eagle Hardwood Flooring form an educated opinion.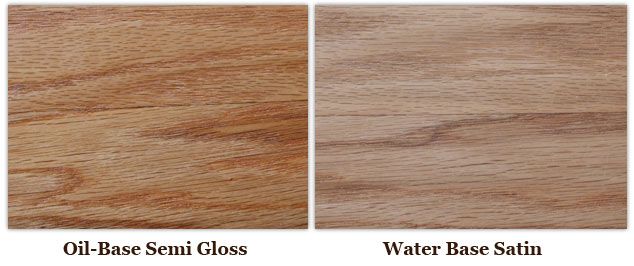 Oil Based Polyurethane
Polyurethane can be oil or water based. At Eagle, we usually suggest oil-based polyurethane to bring out the warmth and brilliance of wood surfaces. Oil-based polyurethane has a deeper luster than water-based and typically does not need to be refinished as often. This type of finish brings out the beauty of the wood and is more affordable.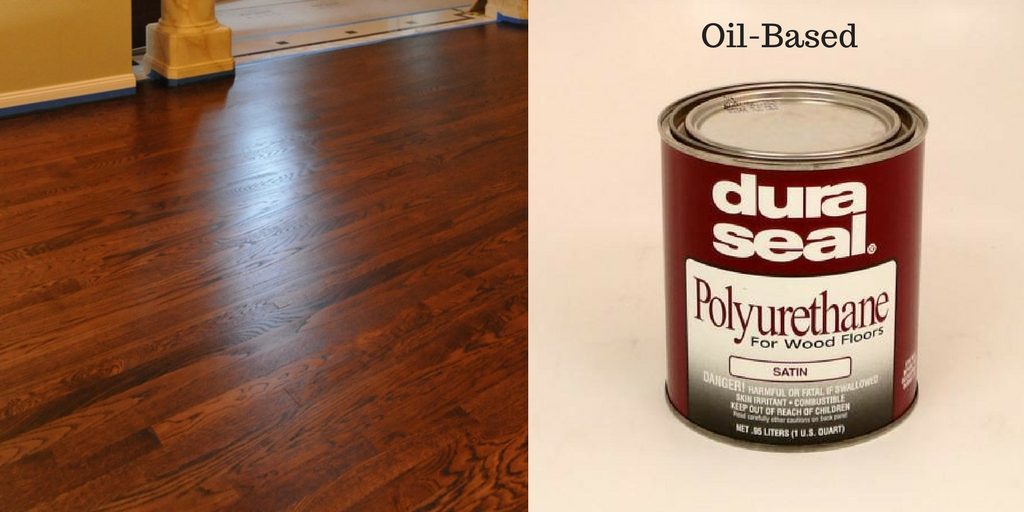 Water Borne Polyurethane
Water borne polyurethane goes on clear and has a low luster. This type of finish isn't as warm or brilliant as the oil-based. Because there are less solids in water-based poly, four coats may be needed as opposed to three coats of oil-based poly. We recommend you apply additional coats every couples of years. Water-based polyurethane does have a few advantages. It dries much quicker than the oil-based; 1 coat of water-based poly can dry in as little as two hours compared to 10-12 hours of each coat for oil-based poly. This means less time waiting for the floors to dry and it smells less.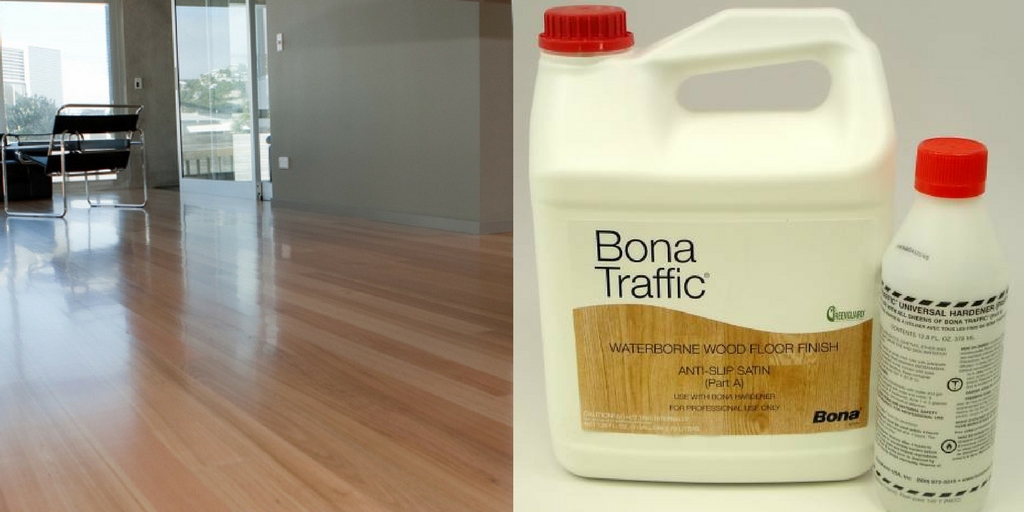 Oiled Finishes
If you're looking for an antique & reclaimed wood flooring look, we recommend using Water Lox Tung Oil. Tung oil is made from the pressed seeds of the Tung tree nut. Dating back to the 14th century, tung oil was used to waterproof and protect wooden ships. Today, among the oiled finishes is the preferred choice by skilled craftsmen. It penetrates deep into the pores of the wood, forming a bond from within and actually becoming a part of the wood. This is crucial as it allows the finish to lock out water and resist dirt. Tung oil provides a rich, hand-rubbed finish that enhances the grains of the wood. This finish results in an open pore appearance and brings out the floor's inherent beauty and character. We recommend you apply 1 extra coat a year.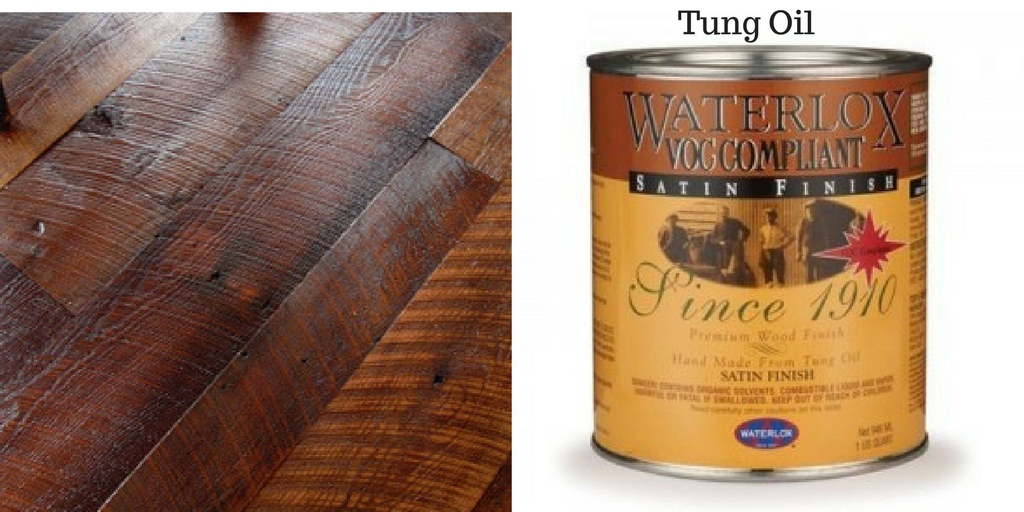 In addition to providing superior and quality products, Eagle Hardwood Flooring employs skilled finishers that are true masters of their trade. Eagle can help you determine which finish will be the best for you and your lifestyle. Call us at 914-438-8778 or fill out the contact form below.