What hardwood color should you choose?

Hardwood floors have been known to give your home a sense of warmth, coziness, and cleanliness. The top flooring color trends for 2017 are gray, blonde, and dark. With so many choices, how do you choose? To help you decide which hardwood flooring color is perfect for you home, here are the breakdowns of each color.
Gray Hardwood Floors
If you've spent any time at all researching home décor lately, you may have noticed that gray is everywhere. With gray hardwood flooring and white cabinets becoming an increasingly popular combination, you might be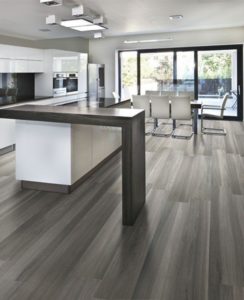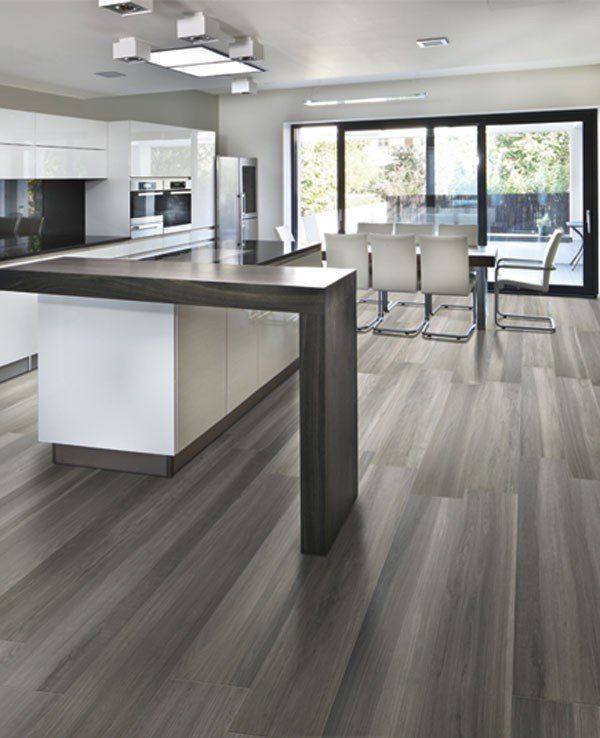 considering incorporating this look in your own space. Gray hardwood floors can be used to create different atmospheres and visual effects, it can provide a backdrop for decorating your space with different colors, and it can give a feeling of peace and stability.
Our tips for gray hardwood floors
If you are starting out your home improvement/building project from scratch or plan on reinstalling hardwood floors, you can use pre-finished gray hardwood.
If you already have hardwood floors in your space, you can achieve the gray finish by using a stain that uses white wash to achieve that shade.
Once you have decided on your perfect gray shade, we recommend that you use a water based poly instead of an oil based poly to better preserve the gray color.
Blonde Hardwood Floors
Bright, beautiful blonde hardwood floors are the perfect addition to add warmth to your space. Pairing blonde woods with dark walls or dark furniture will give your space a modern look. Light color walls and furniture with light color floors will make the room appear larger and give the sense of more space. There are different types of wood you can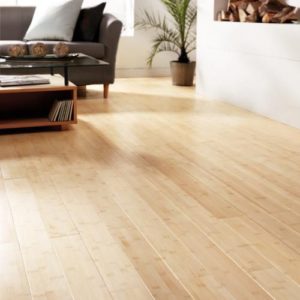 choose, below are our recommendations.
Our tips for blonde hardwood floors:
Bamboo is the light hardwood floor that we recommend, it is easy to care for, moisture resistant, and durable. Bamboo hardwood floors will make your room look stylish and elegant.
Other types of wood that are used to achieve a light color are maple and birch. We offer samples of different wood types that will help you make the right choice.
Dark Hardwood Floors
Dark hardwood floors are bold and have become very popular to give your home a sense of luxury. The dark color makes floors look sleek and very classic. You can achieve this look by using darker wood types or by using different finishes.
Our tips for dark hardwood floors:
If you have a large or open room, dark floors will look great. This color is also a great choice for commercial spaces, it will make your floors look smooth and shiny.
You can contrast this color by using light colored walls and furniture. Or you can use dark or gray cabinets, and finish the look with white or light counter tops.
If you are concerned that dark colors show dirt and scratches more, we recommend using a satin finish to minimize their appearance.
We can show you samples of different finishes to help decide how dark you'd like to go.
If you are interested in incorporating these looks into your home, call us at
(914) 438-8778
, or fill out the form below to get a consultation with our wood installation professionals. To achieve your desired shade of gray, blonde, or dark hardwood floors we can test multiple stain combinations on your hardwood floors, and we provide samples of finishes and wood types. Eagle will help you complete the home of your dreams.